Guidance Counselor Sues After Being Stripped Of Her Job Over Sexy Past Photos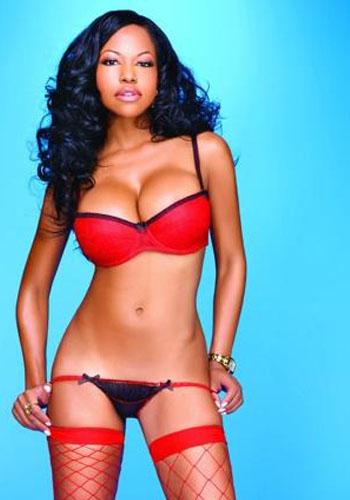 Can you be too hot to be a teacher? That's what the New York City Department of Education seemed to be thinking when it fired Tiffany Webb from her position as a guidance counselor, and she's now suing to get her job back.
Webb posed for a series of sexy lingerie shots when she was 18 to 20, something her attorney says she disclosed to the DOE when she got her first teaching job in 1999.
Article continues below advertisement
Now 37, and a well-regarded member of the staff at Murry Bergtraum High School for Business Careers, Webb was canned in December just days before she was to get tenure as an $84,200-a-year guidance counselor.
The problem was that the photos Webb posed for nearly 20 years ago are still floating around the Internet.
"The inappropriate photos were accessible to impressionable adolescents," a three-member chancellor's committee ruled by 2-1. "That behavior has a potentially adverse influence on her ability to counsel students and be regarded as a role model," reports The New York Post.
One committee member disagreed, saying "Her professional work as a guidance counselor has been outstanding, and she should not be punished for something that happened years ago."
Webb is now suing, claiming wrongful termination and sex discrimination.
"I am a dedicated professional and enjoyed being a guidance counselor," she told The Post. "I did my job well, and my students and parents thought very highly of me. I would love to return to the DOE and resume the career I have chosen to help and guide students."