Hayden Christensen Asking $2.65 Million For His Ultra Modern House, Take A Peek Inside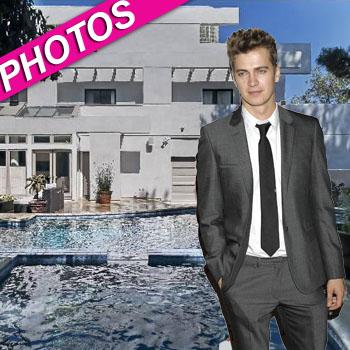 Hayden Christensen has listed his super modern, three-story house in L.A.'s Studio City, with an asking price of $2,650,000.
Christensen bought the place in 2003 after hitting it big in Star Wars: Episode II. He also appeared in Star Wars: Episode III as well as Jumper and Takers.
The house has an elevator and five bedrooms in 6,300 sq. ft.
The step down living room has a fireplace. The master suite also has a fireplace plus two walk-in closets and takes up the entire top level.
Article continues below advertisement