Grace Lee Decides To Remain On Life Support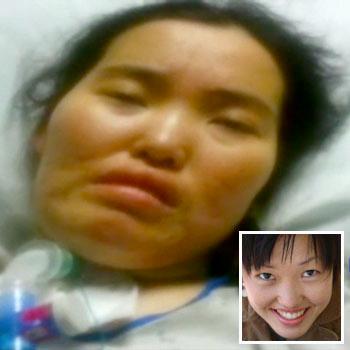 Grace Lee, who fought her parents for the right to die, has now decided to remain her life support, at least for now.
As RadarOnline.com reported, the New York bank manager developed a brain tumor last year. Chemotherapy and radiation seemed to be helping but then a month ago, she suffered a devastating stroke.
Dependent on a ventilator and a breathing tube, Lee made it clear she wanted to be taken off the support and allowed to die. But her highly religious parents tried to get a court to intervene. Her minister father considered what his daughter wanted to do equivalent to suicide.
Article continues below advertisement
On Friday, a judge sided with the 28-year-old marathon runner, finding her competent to make her own decisions. Her parents appealed and the Appellate Court also ruled in favor of Grace.
But on Saturday, Lee had a dramatic change of heart, ABC is reporting.
Her court appointed lawyer, David Smith, said Lee -- who is a patient at North Shore University Hospital in Manhasset -- no longer wants to die and has agreed to remain tethered to the machines that are keeping her alive.
An agreement with her parents appears to continue to leave the ultimate decision up to Grace, for as long as she is able to made such judgments for herself.
There will be a court hearing on Tuesday to affirm that, and to also make Lee's parents her health surrogates when she can no longer make decisions on her own.
RELATED STORIES: