'Don't Do Anything Stupid' Radcliffe Haughton's Father Told Him Days Before Wisconsin Shooting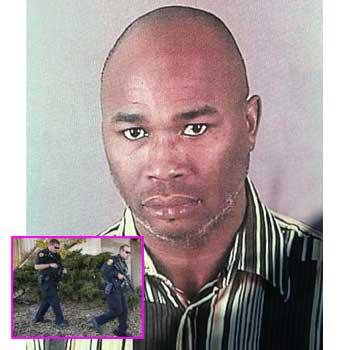 Days before he opened fire in a beauty salon Sunday, killing three and injuring four others, Radcliffe Haughton, Jr. got a stern warning from his father.
"Don't do anything stupid," Radcliffe Haughton, Sr. told The Milwaukee Journal Sentinel he advised his troubled son.
Instead, he entered a suburban Milwaukee spa Sunday, armed to kill.
Haughton, Jr. was later found dead of a self-inflicted gunshot wound.
Article continues below advertisement
The killer's estranged wife, Zina, had obtained a restraining order against him on Thursday.
That's when he telephoned his father in Florida. "He told me, 'I have to get out of Wisconsin'," Haughton Sr. told The Journal Sentinel his son said.
Zana Haughton has two daughters, one of whom worked at the Azana Salon and Spa. It's unclear if Zana also worked there but she is believed to have been her estranged husband's primary target.