Awkward & Embarrassing Celebrity Yearbook Photos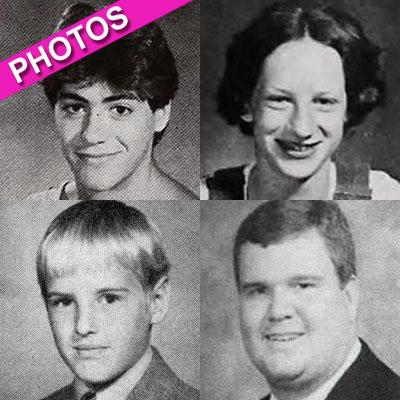 Article continues below advertisement
Modern Family star Eric Stonestreet attended high school in Kansas and had a very mature, dapper look to him, even as a freshman.
And there was a time when Owen Wilson wasn't known for his crooked nose, when he was a kid attending school in Dallas, Texas.
Madonna was already turning into a Material Girl by her junior year at Adams High School in Michigan, J.Lo was always Jenny from the Block, even in her senior photos from Preston High School in the Bronx, New York.
Betty White attended high school in 1936 in Beverly Hills and more than 70 years later she still has the same smile — and so does Kirstie Alley, minus her very 60's short quaff while a junior at Southeast High School.
Funny gal Kathy Griffin has admitted to having plastic surgery and it's evident when looking back at her sophomore high school photos!
Not much has changed with Rosie O'Donnell since her days as a senior at Commack South High School, where she was voted Class Clown, Most School Spirited, Personality Plus, President Student Directors and Executive Board.
Article continues below advertisement
Candice Bergen was stunning as a high schooler at the Westlake School for Girls in Los Angeles where she listed her hobbies as water skiing, riding and painting.
Robert Downey Jr. always had it going on, even as a junior at Rio Vista High School in California.
And Cindy Crawford was cute as a sophomore in high school, but really blossomed through the years and by the time she was a senior the supermodel was stunning.
Be sure to check out the entire gallery and give your thoughts below…