Jake Steinfeld Uses Music To Help Your Muscles!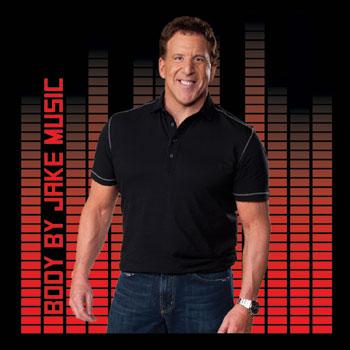 Jake Steinfeld is back with "a song-by-song soundtrack for every body and any workout" using hits from artists such as Lady Gaga, LMFAO and OneRepublic, among others.
Body by Jake Music matches the music to all kinds of workouts, tailoring the BPMs (beats per minute) to pilates, spinning, walking, lifting, yoga, kick boxing, running, the treadmill, and others.
"Our goal is to create the fitness version of the Now series," Jake said of his latest endeavor, in which he's teamed up with Universal Music Enterprises and the American College of Sports Medicine for the perfect blend of sounds and science. "Great music travels. It's amazing how energized you can feel, listening to exhilarating music … now you have the recipe for success."
Article continues below advertisement
He continued, "Let's face it -- exercise can be boring -- but with great music, it can take the edge off of any exercise routine.
"Music has the power to stimulate, inspire get you to go that extra mile, do that last set of reps and reach or go beyond your goal. We want you to look forward to your next workout because the music, your experience and results are that good."
American College of Sports Medicine CEO Jim Whitehead says blending music and exercise "can increase a sense of motivation, provide entertaining distraction, and encourage greater effort.
"Matching music to specific types of exercise, and to specific goals for exercise, is innovative and state-of-the-art."
The first release from the set, Ripped And Toned Workout from Body by Jake Music, is available now.
RELATED GALLERIES: