Jennifer Lawrence Disses Dina Lohan: 'My Mom's Like Her, But With Good Taste!'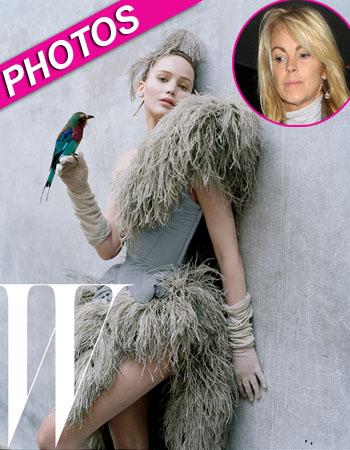 Dina Lohan isn't getting any "mother of the year" votes from Jennifer Lawrence anytime soon!
The Hunger Games star, who stuns on the October 2012 Generation W cover of W magazine, takes a stab at Lindsay Lohan's controversial momager, and RadarOnline.com has the details.
When asked whether she knew she had the coveted Hunger Games role when she attended the Oscar's two years ago, the 22-year-old revealed an embarrassing 'mom moment.'
Article continues below advertisement
"My mom talked about Hunger Games on the red carpet at the Academy Awards, which was something I had told her a million times not to do," she explained.
"She's like Dina Lohan! – but she has good taste."
RadarOnline.com recently revealed that Jennifer, who is dating Nicholas Hoult, also took a stab at her Hollywood rival Kristen Stewart, telling her pals that she would never cheat with a married man.