Janice Dickinson And James Deen In Public Make-Out Session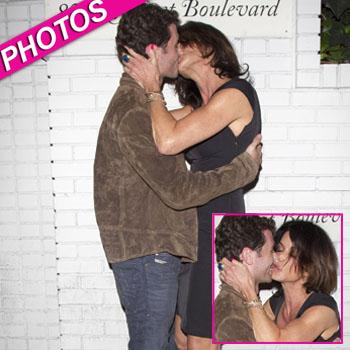 Get a room! Janice Dickinson and James Deen engaged in a very public make-out session Saturday night, and it's left us almost speechless.
The former supermodel, 57, and the porn star-turned Lindsay Lohan leading man, 26, hooked up at the Chateau Marmont, and as they waited for their cars, engaged in a torrid display of tonsil hockey for photographers.
As RadarOnline.com has reported, Dickinson is an aficionado of both plastic surgery and yoga.
Article continues below advertisement