End of Watch Looking Like One Of This Fall's Best Flicks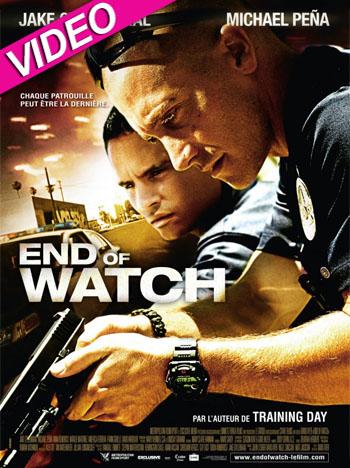 Jake Gyllenhaal's latest film End of Watch hits theaters Friday, and we're taking a look at one of the fall's most-anticipated films.
The film casts Gyllenhaal and Michael Peña (Crash, The Lincoln Lawyer) as Brian Taylor and Mike Zavala, a tandem of cops who step into a Venus Fly Trap after confiscating money and firearms from members of a ruthless drug cartel during a routine traffic stop.
Article continues below advertisement
Gyllenhaal's character surreptitiously films his ongoings in the movie via a rig on his chest. The A-lister told Collider the twist made for "a weird and an interesting way of making a movie, because usually you're just in front of the camera and somebody else is choosing how it's shot.
"The rig was obviously a really interesting thing that director David Ayer had designed. We wore the camera on a sort of vest and the camera was placed in the center of our chest. Then we had our own monitor so we could watch what we were filming. But the rig itself was amazing, it allowed for a spontaneity and an interaction where you could look the other character in the eye. The camera was below us so we were looking each other in the eye and there was a camera filming your coverage."
The Hollywood hunk said "it was amazing, and what I learned from it...the whole process was life changing."
Good reviews are already pouring in for the movie, lauded for its' realism.
Variety's Peter Debruge writes, "Like a knife in the eye, End of Watch cuts past the cliches of standard police procedurals, serving instead as a visceral ride-along with two thrill-seeking cops covertly documenting their beat in South Central L.A."
Article continues below advertisement
"It's a powerful action film that's balanced by moments of humor and excellent, nuanced performances by Gyllenhaal and Peña," writes Roger Ebert. "It also was one of the more realistic cop films we've seen in awhile."
Anna Kendrick, Natalie Martinez, America Ferrera and Cody Horn also star in the film, which was directed by David Ayer, writer of the award-winning cop film Training Day.
End of Watch is in theaters now.