Dr. Oz Health Scare! Wife Contracts West Nile Virus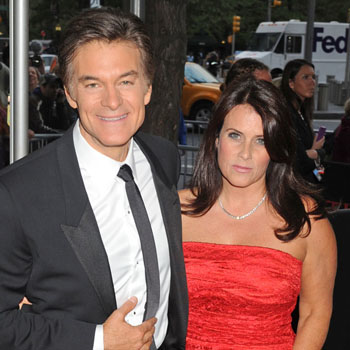 Lisa Oz has proven that it is always good to have a doctor in the house.
Last week when the wife of Dr. Mehmet Oz complained of having a headache, the daytime talk show host said her condition was far worse. Dr. Oz told his wife that she had contracted the potentially deadly West Nile virus.
"She came to me complaining that her head was hurting," the 52-year-old told Inside Edition about his wife of 27 years. "She couldn't get out of bed."
Article continues below advertisement
Mrs. Oz apparently thought she had the flu but Dr. Oz told her she had the virus that is spread through mosquito bites.
The TV doc said: "Four-fifths of people who get West Nile virus never knew they had it.
"I just gave her the vitamins we usually take. I gave her a little extra vitamin D. She slept a lot and over the course of a week she got better."
According to the Centers for Disease Control as of September 4, there have been a total of 1,993 cases of West Nile virus in the U.S. this year and 87 people have died of the disease, compared to 284 by the end of 2011.