Michael C. Hall Sells Hollywood Hills Home For Nearly $2 Million, Take A Peek Inside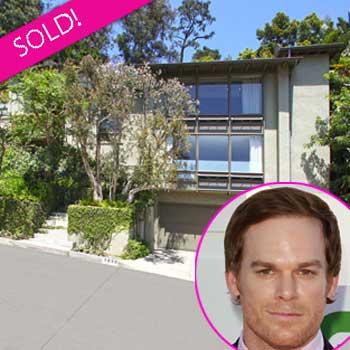 Dexter star Michael C. Hall got his asking price for the Hollywood Hills home he shared with Jennifer Carpenter during their brief marriage.
Located in Outpost Estates, the Golden Globe winner's home was built in 1933 and remodeled in 1964 by architect Hal Levitt, who lived there himself for the next 40 years. It sold for $1,937,500.
Meticulously decorated and designed, the house has five bedrooms, four bathrooms and features large-scale windows that highlight the expansive canyon views outside and the shimmering pool carved into the hillside.
Article continues below advertisement
The stark modern décor is enhanced with warm pastel color schemes such as a pretty green bathroom and bright orange living room.
RELATED STORIES:
Jail For Sale! Prison Hits The Market At Bargain Price Of $390,000: Take A Peek Inside!
Justin Timberlake Lists His NYC Bachelor Pad: Take A Peek Inside!
Notorious Gangster 'Ma' Barker's Historical Florida Hideout For Sale: Take A Peek Inside!
Ben Stiller Lists Manhattan Duplex For $9.6 Million, Take A Peek Inside!