Celebrity Look-A-Likes! 10 Stars Who Could Be Twins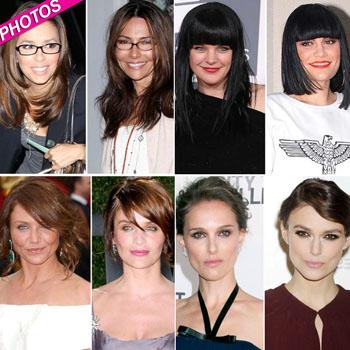 Article continues below advertisement
Princess of Pop or The New Girl? Katy Perry and Zooey Deschanel are adored for their girl-next-door personas, but have you ever noticed that the two feisty brunettes bare a startlingly striking resemblance to each other, especially with their dark hair and blunt cut bangs?
Pretty Little Liar or Bieber's babe? Lucy Hale, who stars on the hit teenage show, looks a lot like Selena Gomez, and has admitted that she is often mistaken by Selena's fans as the young Disney star.
Spanish actresses look strikingly similar! Penelope Cruz and Paz Vega not only both hail from Spain and are almost the same age, they could easily be mistaken for twins. The stunning Vega once admitted that she was "honored' by the constant comparisons.
We are used to seeing Christian Bale looking totally scruffy, but when the thespian cleans up and suits up, he bares a striking resemblance to Keeping Up with the Kardashians star Scott Disick.