'Beverly Hills Nannies' Star Tricia Leigh Fisher Selling Her L.A. Home -- Take A Peek Inside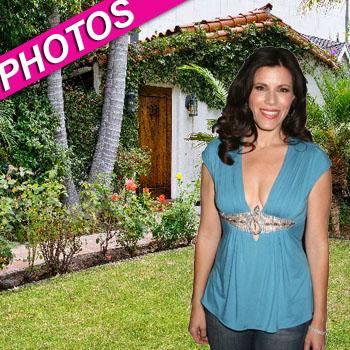 Shoppers, this is for you! Tricia Leigh Fisher has listed her Los Angeles home, and it's close by both the Beverly Center and The Grove shopping plazas. For L.A., it's a bargain, just $929,000. That's called being "priced to sell."
The sweet, fully restored Spanish style house was built in 1927 and has four bedrooms and two baths in 2,100 sq. ft. It's in the family-friendly Carthay neighborhood, and has a beautifully landscaped back yard with a vine-covered trellis.
Article continues below advertisement
The daughter of Eddie Fisher and Connie Stevens, Tricia bought the house as her bachelorette pad in 2005.
Two years later she wed Byron Thomas, and when they later became parents, they moved to bigger quarters, with Tricia keeping this house as a rental property.
She's now decided to part with it, and will unfortunately be doing so at quite a loss. The actress paid $1.2 million when she made the purchase.