Like Father, Like Son: Rob Kardashian Ready To Begin Law School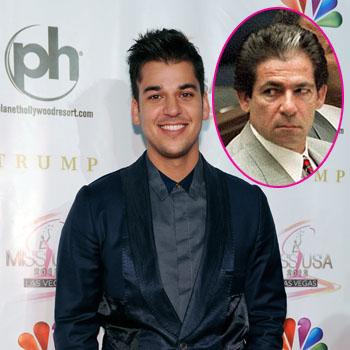 Rob Kardashian will follow in his late father Robert Kardashian's footsteps, as the youngest child of the Dream Team member is slated to begin his first semester at USC law school this fall.
"Going to Law School very soon and so excited and can't wait!" the 25-year-old reality personality tweeted to nearly 4 million followers Monday. "School just never ends for me! #UniversityofSouthernCal #Trojans #FightOn."
Article continues below advertisement