Mass Shooting Near Empire State Building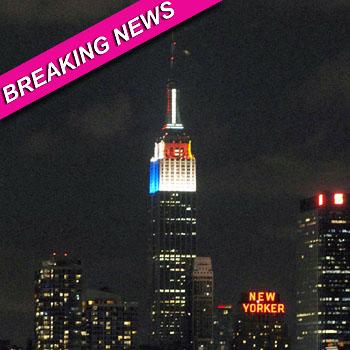 11:30 am ET UPDATE: The gunman is identified as Jeffery Johnson, 53. Police say Johnson was a disgruntled employee who shot a co-worker , who died at the scene. Two women and seven men were wounded in the crossfire. More details coming…
At least ten people were shot Friday morning near the Empire State Building in Mid-Town Manhattan. A young woman -- an innocent victim -- was killed. Police later chased down the gunman and shot him dead.
Article continues below advertisement
One witness say the gunman -- possibly carrying a sawed-off shotgun --- started firing randomly at tourists lined up in front of the iconic landmark around 9am EST Friday. Some of the victims were found inside the lobby of the Empire State Building while some were found on the street.
One of the security guards at the Empire State Building -- who was reportedly not armed -- chased after the suspect up Fifth Avenue after the shooting began. As calls flooded into 911, police showed up and shot the man repeatedly. As of 10am EST, the gunman's body was still lying in front of the Empire State Building.