Katie Couric Beware: Your Boyfriend Is A Two-Timing Cheater!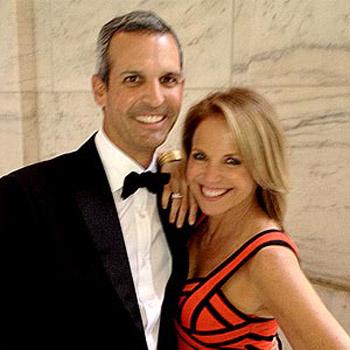 After losing her husband of 14 years to colon cancer, Katie Couric hasn't had good luck with men, and an exclusive new report claims her current boyfriend John Molner carried on an affair with Couric behind his last girlfriend's back!
Jessica Hsu, 27, met John when they were both work
"Yes, John cheated on me," Jessica admitted to the National Enquirer.
According to an insider, a mutual friend caught John, 49, at dinner with Katie, 55, and when Jessica found out she confronted him.
Article continues below advertisement
"John insisted the meeting with Katie was business. But over the weekend, Jessica caught him emailing and texting Katie," the insider said.
"When she confronted John again, he promised that he'd never see, contact or call Katie."
The next week he dumped Jessica, telling her she was too young for him and "it is what is is."
"After two years together the coward ended it just like that — and it was all because of Katie Couric," the source said.