Teen Mom Catelynn Lowell Aiming To Adopt Her Little Brother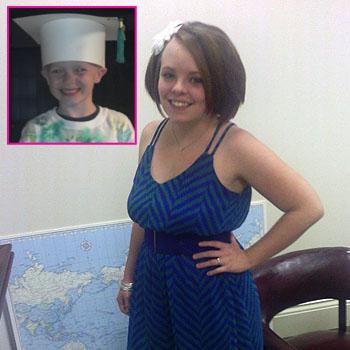 By Amber Goodhand - RadarOnline.com News Editor
Catelynn Lowell doesn't want her little brother growing up in the same tumultuous household she did, so the Teen Mom star is vying for custody of Nick, 6.
Catelynn, 20, claims her mother, April Baltierra — who famously concocted a fake pregnancy story about her daughter earlier this year — was a raging alcoholic during her childhood.
"I would put pillows underneath her had while she was passed out on the table," Catelynn recalled.
Article continues below advertisement
"I pretty much saw my mom drunk almost every day. I had to grow up really fast."
April claims she has been off alcohol and drugs since September, and Nick's biological father "is a drug addict who lives out of a van," so Catelynn vows to take Nick if she falls off the wagon.
"If my mom derails again, I will step in and adopt my brother," Catelynn said.
"I know that my mom loves her children, but when it comes to addict parents, sometimes they love their drug or their alcohol more than they love their children."
Catelynn's fiance Tyler Baltierra is on board for taking in Nick as well, but April insists she's in a good place.
"It would be a good place for Nick," April said of her son living with Catelynn. "But it's not going to happen. My kids are too important to me."
April continued, "I feel bad Catelynn had to grow up around me drinking all the time. She shouldn't have had to worry about her mom."
RELATED STORIES: