Brooke Burke-Charvet Promotes Breast 'Enhancement' Surgery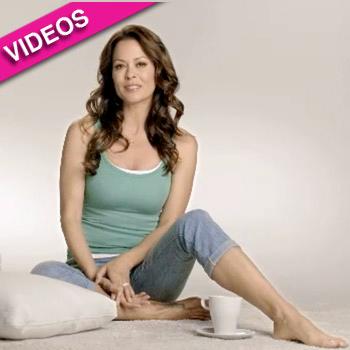 Rarely do celebs talk about breast implants but Brooke Burke-Charvet is, and getting paid for it!
The Dancing with the Stars cohost is starring in a series of five videos for Mentor, the huge medical supply company that makes breast implants.
In a promotional campaign called Love Your Look, the mother-of-four discusses all the reasons a woman might want to change the look of her breasts.
Article continues below advertisement
"If there is one thing we know about our breasts, it's that they do their own thing," she says into the camera.
Brooke never directly mentions that she's had surgery. She just "gets real" about it.
"If there's one thing we all know, it's that our curves belong to us," she says. "And we have every right to love the way they look. So when it comes to cosmetic surgery, if there's something you don't like about your body and a cosmetic alteration will help, then why not?"