Sharon Osbourne Leaving America's Got Talent After NBC Fires Son Jack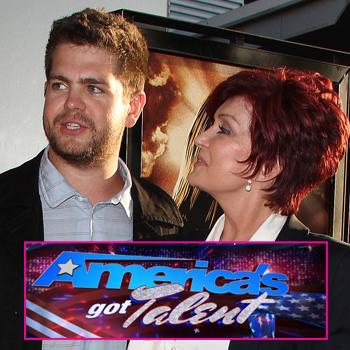 Sharon Osbourne is leaving America's Got Talent after seven years, claiming her son Jack was unfairly fired from a project with the Peacock Network following his multiple sclerosis diagnosis in June.
"I just can't be fake ... it's discrimination, and it was badly handled ... it's time to move on," the 59-year-old told the NY Post of her semi-surprising departure.
Sharon, who will break a contract to part ways, said that "all NBC can do is stop me from being a judge on another network for five years.
Article continues below advertisement
"They can't make me do something I don't want to do."
Jack was slated to appear on Stars Earn Stripes, a military-themed reality show featuring Dean Cain and Nick Lachey, according to Sharon, but producer David Hurwitz said the pact was never finalized.
"He was somebody we were in talks with," Hurwitz said.
NBC offered to pay Jack's salary for the show, Sharon said, but that wasn't the point.
"He didn't want the money," Osbourne told the Post. "He wanted his gig. It gave him something to look forward to when he was diagnosed. Think of the good that it could have done to show other people who have this condition that your life is not over."
The network issued a statement that read, "Sharon has been a valuable part of the NBC family. We regret any misunderstanding and wish Jack well."
As we previously reported, Sharon hinted at her departure in a tweet addressed to fellow judge Howard Stern last month, writing: "My darling @HowardStern, money is not the reason I'm not returning to @nbcagt, it's because..."
America's Got Talent airs on NBC Tuesdays at 8/7c and Wednesdays at 9/8c.