It's A Girl! Amazing Race Winner Jen Hoffman Welcomes Daughter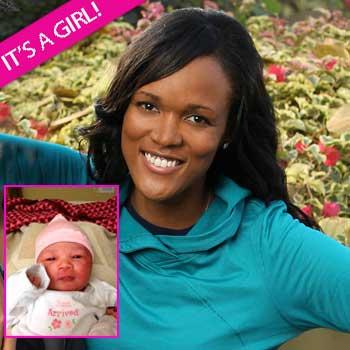 Jen Hoffman may have a boyfriend, but The Amazing Race winner has just announced she is in love--– with their baby daughter.
The new mom and Ryan Fowler welcomed their first child on Friday. They named their 7lbs 12oz baby, Nylah MacKenzie Fowler.
Hoffman gushed to People.com about her little girl, saying: "She's adorable."
She added: "I'm in awe at how Ryan and I have created such a perfect little healthy human.
Article continues below advertisement
"I can't express how quickly I've fallen in love. Ryan and I are truly blessed."
Last year the 28-year-old won the TV show competition with her sister LaKisha.
Now she has taken to her Twitter page to celebrate another important event.
On Saturday she told her followers that her daughter has "already told me she wants to be an only child."
RELATED STORIES: