Leo DiCaprio's Sexy Model Girlfriend Erin Heatherton Strips Down To A Skimpy Bikini!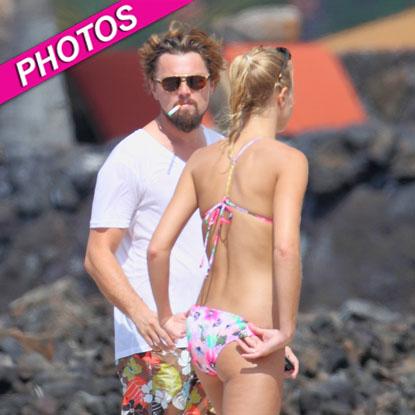 Article continues below advertisement
With longer hair and a scruffy beard, Leo also showed off an impressive set of abs as he and Erin hit the waves to cool off.
At 5'11" the 23-year-old gorgeous model was the hottest thing on the beach as she and Leo spent the day with friends in the sun.
Leo and Erin have been dating since late 2011 and their hot and heavy romance is sure to heat up this summer!
RELATED STORIES: