What A Friend! Jennifer Aniston Gets Makeover From Ellen DeGeneres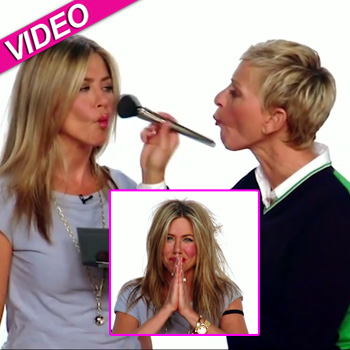 By Amber Goodhand - Radar News Editor
Jennifer Aniston gets a makeover from pal Ellen DeGeneres to celebrate the 10th season of Ellen's hit daytime talk show and RadarOnline.com has your sneak peek of the hilarious promo.
"Coming on Ellen's show is different than doing any other show because Ellen takes care of you from the moment you get here," Jennifer says.
Aside from doing Jennifer's makeup, Ellen also does wacky things like using a lint roller on Jennifer's hair and a dust buster on her armpits and other places where no dust buster has been before!
Article continues below advertisement
And the reason Jennifer's helping Ellen with her 10th season? She was Ellen's first guest on Season 1 of the show.
To catch the 10th season premiere of The Ellen DeGeneres Show, tune in on Monday, September 10.