Outrage Brews Over Comedy Central Star Daniel Tosh's Rape Joke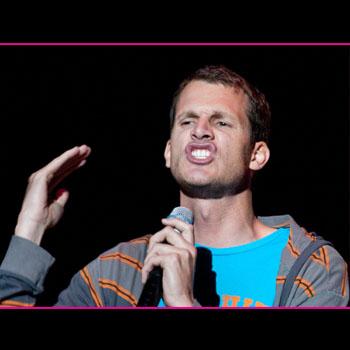 After a wave of outrage aimed in his direction, Comedy Central star Daniel Tosh has apologized for a rape joke he made toward a female audience member during a gig at The Laugh Factory in Hollywood.
In the vein of controversial comedy outings in recent years like Michael Richards or Tracy Morgan, much of the outrage spread virally online after the audience member complained about the incident on Tumblr.
Article continues below advertisement
"Tosh (started) making some very generalizing, declarative statements about rape jokes always being funny, how can a rape joke not be funny, rape is hilarious," the woman wrote.
This led to many angry readers tweeting  in anger of Tosh's comment.
Among them:
@ScottCastro: Hope this gets re-blogged & picked up by major media and is thus the end of the career of Daniel Tosh
@KaraOfTheFraser: I've no idea who Daniel Tosh is but seriously WTF?? Vile.
@piggyjinger: Daniel Tosh is a disgusting, unfunny, scumbag that perpetuates rape culture.
Accounts of the incident vary: The audience member said she yelled at Tosh, "Actually, rape jokes are never funny," to which he responded, 'Wouldn't it be funny if that girl got raped by like, five guys right now? Like right now? What if a bunch of guys just raped her?"
The Laugh Factory owner Jamie Masada said he heard differently, as Tosh asked the audience what they wanted to talk about, and someone shouted, "Rape," to which a female in the crowd said, "No, rape is painful, don't talk about it."
Article continues below advertisement
Tosh, at that point, said something akin to, "Well, it sounds like she's been raped by five guys," according to Masada.
"It was a comment -- it wasn't a joke at the expense of this girl," Masada told Buzzfeed. "Michael Richards came from hatred. Daniel Tosh did not -- it was a joke and that's what comedians do."
Tosh addressed the incident on his Twitter page Tuesday, writing, "all the out of context misquotes aside, i'd like to sincerely apologize … the point i was making before i was heckled is there are awful things in the world but you can still make jokes about them."