Anna Paquin Flaunts Her Baby Bump In Skin Tight Dress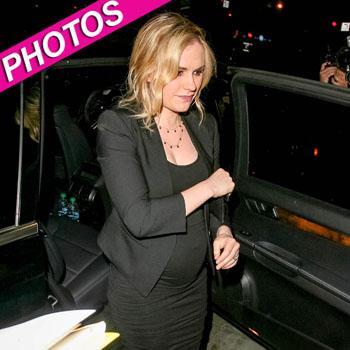 Anna Paquin showed off her growing baby bump in a skintight black dress Saturday night.
The True Blood star was one very hot mama-to-be while attending a party for her HBO series at BOA restaurant.
Missing from the event was Paquin's costar and husband of two years, Stephen Moyer, who has been in Atlanta shooting Devil's Knot.
He's costarring in the movie based on the true story of the West Memphis Three with the very pregnant Reese Witherspoon.
Article continues below advertisement