Angelina Bans Rihanna Music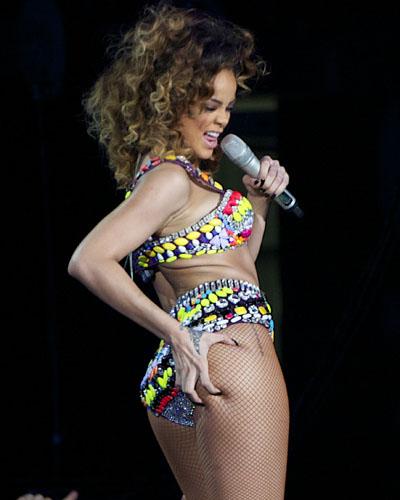 Rihanna's songs are charttoppers, sure, but Angelina Jolie wishes they were less popular with her kids.
The members of Brangie's brood — Pax, 8, and Zahara, 7, in particular — love the R&B singer's catchy tunes.
But Angie wasn't happy when her second-oldest son started spouting the expletive-laden lyrics of a Rihanna song about impromptu sex. "Pax was singing the lyrics to 'Birthday Cake' and laughing hysterically at the curse words," says a source.
Article continues below advertisement
The former wild child wants to keep her kids innocent, so she put parental blocks on the music AsAP. (The insider also says Angie keeps an eye on the sites they browse and their spotify playlists.)
As the source explains: "Angie grew up pretty fast, and she wants her kids to avoid that same mistake." OK, tiger mom!