Moesha Star Yvette Wilson Dies At 48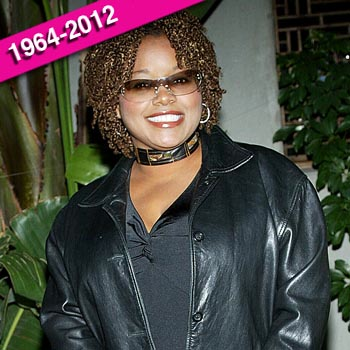 Moesha star Yvette Wilson died at 48 Thursday, after a battle with stage 4 cervical cancer and kidney disease, RadarOnline.com has learned.
Th actress/comedian's greatest fame came in the role of Andell Wilkerson on both Moesha and The Parkers, a spin-off. She also had roles in films like House Party 2, House Party 3, Friday, Poetic Justice and Don't Be a Menace to South Central While Drinking Your Juice in the Hood.
Article continues below advertisement
Among the celebs tweeting memorials:
Jamie Foxx: "God bless u Yvette wilson. Tears in my eyes. Keep God laughing."
Marlon Wayans: "Yvette Wilson always a sweetheart... Need a moment. Y'all join me in my twitter moment of silence respecting a beautiful funny lady & friend. My prayers and love go out to her family."
Niecy Nash: "Rip Yvette Wilson...thank u for many years of laughs from Moesha & The Parker's."
Shar Jackson: "Oh God. My heart is soooo unbelievably broken. I wanna thank all my tweeties for their prayers but god has chosen to take my sister Yvette home."
RELATED STORIES: