Sister Wives: Kody & Meri Get Emotional Talking About Miscarriage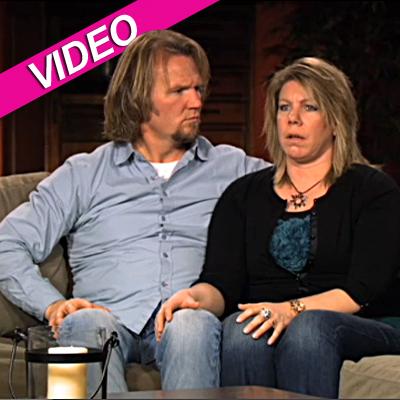 Sunday's edition of TLC's Sister Wives saw Kody Brown and his wife Meri looking to get pregnant again, including an emotional speech from Meri about her last pregnancy, which tragically ended via miscarriage.
In the show, the two saw a pair of fertility specialists, with one recommending IVF and the other saying donor eggs was the way to go; the couple didn't seem to warm to either option.
Article continues below advertisement
Meri, who has a child with Kodi named Mariah, welled up speaking of how she miscarried about four years ago. She said it was in her tenth week of pregnancy when a fateful trip to the doctor's office confirmed the sad turn of events.
"I was so frustrated and so angry … I didn't understand why after … years of trying," Meri said, weeping. "And then it was taken away from us and I didn't understand that."
Elsewhere in the episode, we saw Kody trying to buy a block of four houses for his entire family, with little success.
"We've had broken hearts before," Kody said of the hopeful investment, which he wound up not getting. "We have dealt with big heartbreaks in our lives and we have overcome all of it."
Also on the show, which was taped this past Valentine's Day, all four of Kody's wives celebrated the occasion of love by decorating his car with balloons, before he gave them all bouquets of roses.