Swamp People's "Trapper Joe" Arrested On Suspicion Of Domestic Violence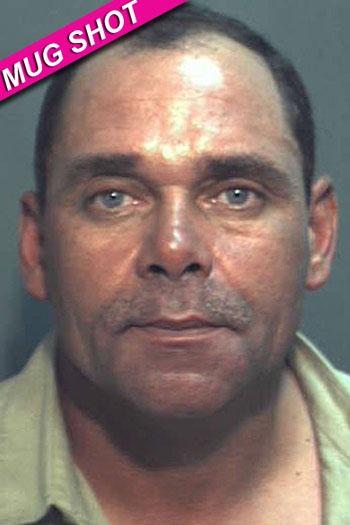 A "fun" Disney World trip turned sour when History Channel star Joe LaFont was involved in a fracas with his live-in girlfriend, and RadarOnline.com has all the details.
LaFont was picked up by cops shortly after the drunken brawl outside the Buena Vista Hotel & Spa in Florida after a witness claimed he struck Trene Marie Planche, the new issue of the National Enquirer is reporting.
According to police reports, Joe - whose full name is Noces Joseph LaFont Jr. and Trene, both 48, had been drinking when they spilled outside the upscale hotel at 12.44 am on June 20. When Joe's cell phone rang, Trene, his girlfriend for nine months and live-in lover for six, demanded to know who was calling and tried to snatch the phone.
Article continues below advertisement
At that point, he allegedly tried to burn her arm with a cigarette but missed. He is then said to have grabbed Trene by both arms before shaking her.
And according to witness Reginald Hazzard, he punched her in the chest.
Joe denies doing this and despite redness in her chest area, Trene refused medical attention and would not press charges.
Nevertheless, Joe was charged with battery domestic violence and assault domestic violence.
He was released on $1,500 bail and has a hearing set for July 19.
RELATED STORIES: