Stage For Radiohead Concert Collapses, One Dead, Three Injured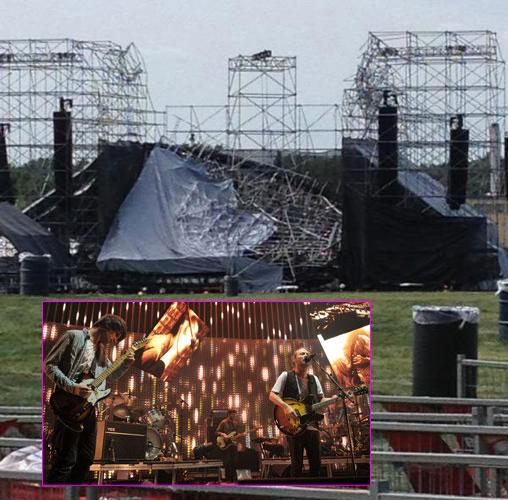 One person has been tragically killed while another is seriously hurt after a stage collapsed during just ahead of a Radiohead concert in Toronto Saturday.
Two other people were hurt and are currently being checked out. Police say one of the injured was taken to the hospital while the other was treated at the concert site at Downsview Park.
The area has been cleared by authorities by emergency crews who needed to secure the area.
Article continues below advertisement
Although the concert hadn't started yet, a sizeable crowd had already assembled to watch the cult-fav British group perform.
The rock concert, which was sold out has now been canceled.
This tragedy is reminiscent of the incident at a Sugarland concert last August which left seven people dead and more than 40 injured when the Grammy winning duo's stage collapsed just before their show was to begin at the Indiana State Fair.
Within an hour of the incident, the band's official Twitter page announced that tonight's show was off "due to unforeseen circumstances."
RELATED STORIES: