Mary-Kate And Ashley Olsen Are 'A Pain In The Ass,' Says Shoe Mogul Steve Madden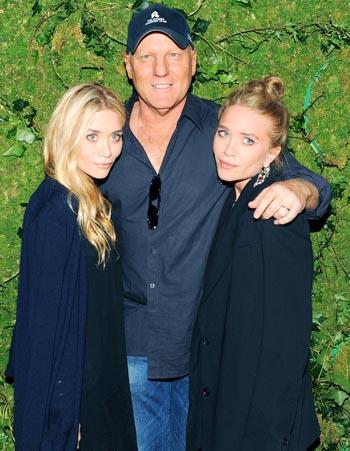 Steve Madden, the shoe designer who has worked with Mary-Kate and Ashley Olsen for five years on their two very successful shoe lines, saying the experience is "painful, painful."
But Madden isn't going anywhere.
"They're very demanding, they're very tough," he told Fashionista "You know, just tough, tough. They want what they want. And so we worked hard to get that done.
"They are difficult. They are exacting," he added. "They are a pain in the ass. But they're very good though."
Article continues below advertisement
Madden is one of the pioneers of the designer shoe business, and at 54-year-old is more than twice the age of the Olsens. But he said their business relationship works because "They're very grown up, very worldly. And I'm very immature. So we meet in the middle."
As RadarOnline.com previously reported, the 25-year-old Mary-Kate is now dating Olivier Sarkozy, the 42-year-old half-brother of former French President Nicolas Sarkozy.