Mark-Paul Gosselaar Slams Saved By The Bell 'It's Not A Great Show'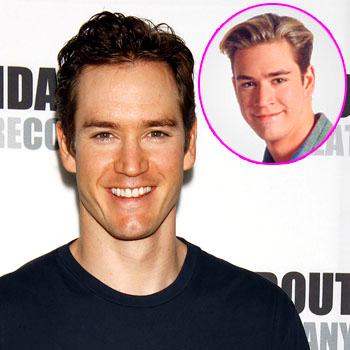 Ouch! Talk about biting the hand that feeds!
Mark-Paul Gosselaar got his big break on the hit 90's show Saved by the Bell playing the adorable Zack Morris, but the actor doesn't understand why the sitcom was such a hit.
The 38-year-old told Yahoo "It's not a great show. The writing is kind of hokey… it's very much a piece of that time."
His stint on the NBC series however launched his career and landed on him NYPD Blue for four seasons and now he's on TNT's Franklin & Bash.
Article continues below advertisement
SBTB had a huge cult following and fans loved Zack and the Bayside Tigers gang, but Mark-Paul never saw it that way.
"We just thought we were doing a small little Saturday morning show and no one was watching. We were almost canceled every season. So we never got big heads."
As RadarOnline.com previously reported, castmembers have been feuding with their former co-star Dustin Diamond who played the loveable, but nerdy "Screech" on the sitcom after he penned a "tell-all" book.
"What's he going to say?" Gosselaar asked at the time of the book's release. "We were (bleeping) groupies at 14? I can't wait to read his book, because I don't have a memory of a lot of the shows. Maybe it was because I was doing lines off the audience members' asses. I'm sure he's going to write something crazy like that. So, he's writing a book. I'm not really afraid of what he has to say. There are not too many skeletons in my closet."