Charlie Sheen Admits, 'I Lost My Children, My Money, My Job'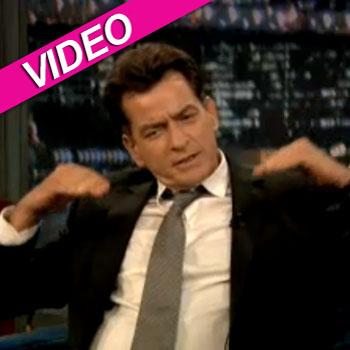 Charlie Sheen is the first to admit he wasn't always winning.
The actor razzed himself on Monday's Late Night with Jimmy Fallon, joking he really wasn't in his right mind during his media blitz last year and you can catch on the self-deprecation because RadarOnline.com has a clip.
"We don't do that anymore," Charlie said, referencing his "winning" phrase.
"What was I talking about? I lost my children, my money, my job, my stature, my mind…
Article continues below advertisement