Still Single Ali Fedotowsky Hopes Roberto Martinez 'Finds Happiness'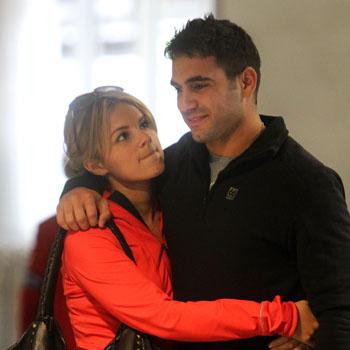 Article continues below advertisement
"I just hope he's happy," Ali told Wetpaint Entertainment. "I hope he finds happiness."
The aspiring television anchor and host of NBC's travel show 1st Look claimed she is currently single and has not been serious with anyone since she and Martinez broke off their engagement last year.
EXCLUSIVE PHOTOS: Bachelor Reunion Pics
"I'm single right now. I've actually been single this entire time, despite what you may have heard!" she revealed. "I've been on one or two semi-dates…I'm not even sure you would call them actual dates. But I'm ready. I'm ready."
Neither ABC nor Roberto have yet confirmed that he will be the next star of the show, but Getz would love to see him handing out roses.
"I thought it would be a great pick because he is beautiful, he's humble, he's so sweet, he's funny he's the all around package," Natalie said at OK! magazine's Single & Sexy Party.
RELATED STORIES:
The Bachelorette: Which Fan Favorite Was Sent Home?
Bachelorette Emily Maynard Feuding With Daughter's Grandparents, They're 'Livid' She's On The Show