Modern Family's Sarah Hyland Reveals Disease: 'My Dad Gave Me A Freakin' Kidney!'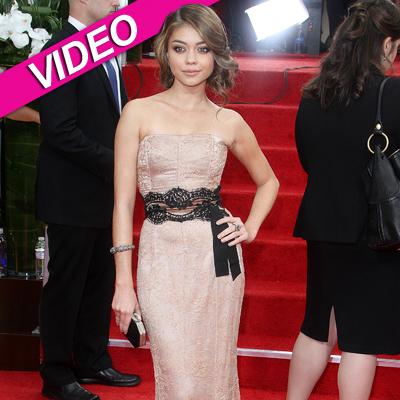 Modern Family star Sarah Hyland tells Seventeen magazine she's been living with a disease called kidney dysplasia, and had to get a kidney transplant last month from her father in her ongoing battle with the debilitating condition.
"You know that family is always going to be there for you -- no matter what. My dad gave me a freakin' kidney!" Hyland, 21, told the magazine of the surgery, which took place April 13. "But it's also the families that you create outside of your family. And you really find out what kind of people you're friends with … it really opened my eyes to see who's there for me and who's not."
Article continues below advertisement
Sarah, who plays Haley Dunphy on the ABC hit, said her boyfriend Mark Prokop has done yeoman's work in assisting her in her recovery, showing poise, loyalty and maturity beyond his years.
"He helps me with my medication and takes me to doctor appointments and all the stuff that I need to do to take care of myself," Sarah says. "Any other 21-year-old guy would not be there, I guarantee it. I am one of the luckiest people in the world to have him be there for me.