P Diddy Hosts Memorial Day Party, Says He Wants To 'Marry Someone'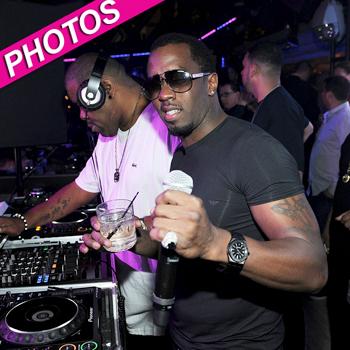 He's famed for his opulent annual White Party in the Hamptons but for Memorial Weekend Sean 'P. Diddy' Combs mixed up his usual summer theme with a dash of noir for a shindig in Sin City.
The Bad Boy mogul, 42, held his Black and White Affair at Chateau Nightclub and Gardens Sunday night.
Diddy himself went for black, an appropriate choice as he partied beneath the replica Eiffel Tower at Paris Paris.
Article continues below advertisement
He's just returned from the real France, of course, where he partied on a yacht in more typical Diddy style.
Where he gets all his energy from is anyone's guess as he held court in the DJ booth last night, according to onlookers.
At one point he even announced: "I'm going to marry someone tonight, no pre-nup… I just want you to live well!"
RELATED STORIES: