Mariah Carey Cuddles DemBabies!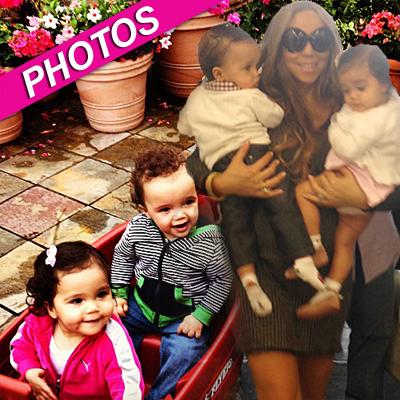 Radar Entertainment Editor
DemBabies get cuter every day!
Mariah Carey showed off new pictures of her children Monroe and Moroccan looking super adorable and gushed over how much she loves them, and she looked super sexy in a short dress too.
"We have no words other than "Awwwwwwwww!," the proud mama tweeted about her twins.
With one baby on each arm Mama Mariah, 42, beamed as she cuddled with her tots.
Article continues below advertisement
The twins are now 13-months-old, and Roc and Roe were also photographed by their daddy Nick Cannon on their patio.
Mariah is one of the most stylish moms out there and she showed off her killer legs in a short dress, which she must keep in shape chasing dem babies around!
RELATED STORIES: