Kristin Cavallari & Jay Cutler Are Having A Boy!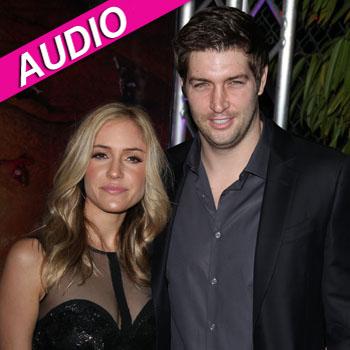 Kristin Cavallari and her fiance Jay Cutler are expecting a baby boy!
The couple hadn't yet revealed the sex of their baby, so Jay's Chicago Bears teammate Earl Bennett did it for them on a local Chicago radio station Tuesday and RadarOnline.com has the audio.
"A baby on the way, he's having a boy and I'm excited for Jay," Earl said on The Boers and Bernstein Show on 670 the Score.
Article continues below advertisement
"It's a great time. I had my son a year and almost a half ago and expecting a little girl in August so, with them expecting a boy and me expecting a girl…that's so cool."
Kristin, 25, and Jay, 29, started dating in 2010 and were engaged in April 2011-- and after a brief breakup last July the two got back together in November and announced in January that they were having a baby.