Justin Bieber Suffers Mild Concussion After Smashing Into Glass Wall In Paris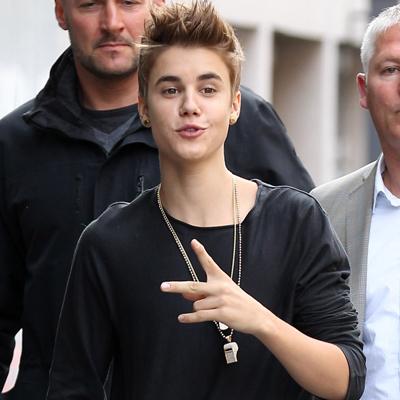 Justin Bieber's rough and tumble week continues.
The Canadian pop sensation is recovering from a mild concussion he suffered Thursday after smacking his head into a glass wall during a gig in Paris, France, just a few days after a run-in with a pap, and a day after nearly causing a riot in Norway just by showing up.
The singer, 18, tweeted: "im fine. just smacked my head and needed some water. all good."
Article continues below advertisement
The teen hearthrob maintained a sense of humor about his accident, referring to a 2010 incident in which he careened into a revolving door.
He joked on his Twitter feed: "i will see u again Glass. I will have my revenge. BIEBER vs GLASS. MGM LAS VEGAS 2013. lol. #GottaLaughAtYourself."
Bieber's manager Scooter Braun tweeted the Baby singer "is gonna be fine. things happen. he is a trooper. canadian hockey player. tough kid. no issue."