When Hairy Isn't Hot! The 10 Worst Celebrity Body Hair Blunders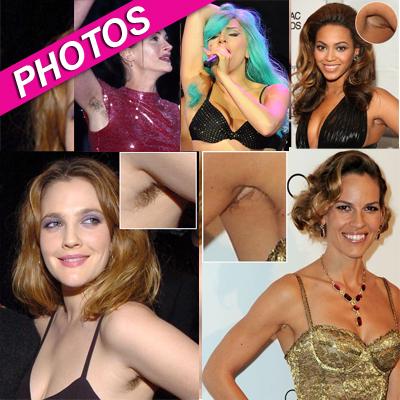 They may have access to the top body-waxing experts in Hollywood, but apparently these sexy stars can't bother to make an appointment!
From unshaven and hairy legs to underarm forests, Hollywood stars are no stranger to hitting the red carpet committing body and facial hair faux pas. RadarOnline.com has photos of the 10 worst celebrity body hair blunders in a special feature.
Julia Roberts may be a Pretty Woman, but underarm hair is never a good accessory on the red carpet! At least the Academy Award winning actress didn't dye her armpit fuzz to match her dress, a la Lady Gaga!
Article continues below advertisement
Monique definitely made a style and beauty statement during awards season a few years back, showing off her unshaven legs on the red carpet. Not such a Precious look!
We all know that Drew Barrymore loves flowers, but she shouldn't grow a garden underneath her armpits and then hit the red carpet in a revealing gown.
And Tyra Banks may have a Top Model smile, but the smokin' hot host wasn't looking flawless when she hit an event with an unwaxed upper lip.