George Clooney Will Raise $12 Million for President Obama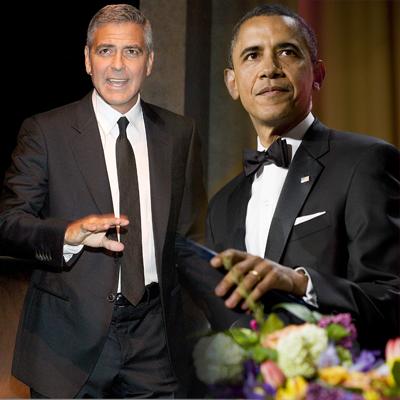 That's star power.
President Barack Obama's star-studded fundraiser dinner with George Clooney -- set for next Thursday at the actor's home in Southern California – has officially sold out and The Hollywood Reporter says it's expected to raise up to $12 million for the president's reelection campaign.
One-hundred-and-fifty of Hollywood's biggest movers-and-shakers have paid a staggering $40,000 apiece to dine with Obama at Clooney's home in Studio City, California on May 10. DreamWorks Animation chief Jeffrey Katzenberg, the president's chief entertainment industry fundraiser, has been organizing the gala along with Hollywood political consultant Andy Spahn – it will be the largest presidential fundraiser in U.S. history.
Article continues below advertisement
The dinner itself will raise between $5 million and $6 million for the president's campaign coffers, sources told THR.
In addition, the Obama for President campaign also has been holding an online sweepstakes with the winner to receive two seats at the head table with the president and the Oscar winning star.
Campaign sources tell The Hollywood Reporter that that tally of online donations could hit $6 million, bringing the total raised to about $12 million. The winner of the contest will be announced in the next few days.