Exclusive
Extreme Couponing Teen Says He's Addicted: 'It's Like A Drug To Me'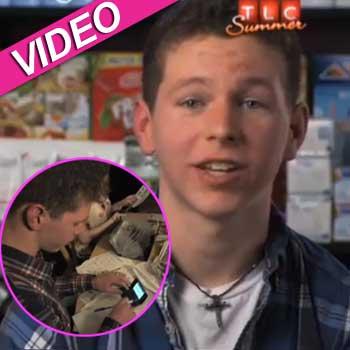 Cole is just 17 years old, but he's got an addiction so intense that it's like a drug – couponing!
In this exclusive sneak peek of the season premiere of Extreme Couponing obtained by RadarOnline.com, the teen boy stepped up to the plate when both his parents lost their jobs and now he helps out financially by using coupons to find the best deals.
"At first my friends teased me," Cole told RadarOnline.com in an exclusive interview. "Now everyone wants to learn how."
Article continues below advertisement
Cole said that he's obsessed with saving money.
"Couponing is almost like a drug to me. It's so addicting and intense."
Cole said he saves on everything for his family. "If I have a coupon for something, I buy it." He said he just bought everything for his younger brother's birthday with coupons and his parents are thrilled with his thriftiness.
"My mom raised me well," he said. "She doesn't say much but she smiles when I save the money."
As for girls in the teen's life, he told RadarOnline.com that cutting coupons isn't helping him in the dating department.
VIDEO: Man Aims To Feed The Homeless -- With Coupons!
"Most girls are a little offended if you use a coupon on a date. If I ever find a girl who likes to coupon and likes that I do it I know that I will have found my perfect match."
Cole's penny wise ways are going to follow him into college when he attends The Ohio State University on a full scholarship in the fall he said. "I will use a coupon for anything."
Extreme Couponing season 3 premieres Monday, May 28 on TLC at 10/9c.
RELATED STORIES: