Drew Barrymore And Will Kopelman Celebrate Their Engagement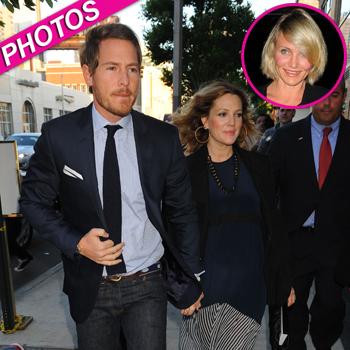 Their wedding is just weeks away but Drew Barrymore and Will Kopelman finally got around to celebrating their engagement with a party last night in New York City.
The pregnant pair were joined by friends, including Drew's Charlie Angels costar Cameron Diaz, at ritzy Lounge Ink.
Drew and Will's wedding is set to take place at her new estate in Santa Barbara on June 2.
It will be her third walk down the aisle.
Article continues below advertisement