Dating Website Lists 'Sexy, Fun' Inmates!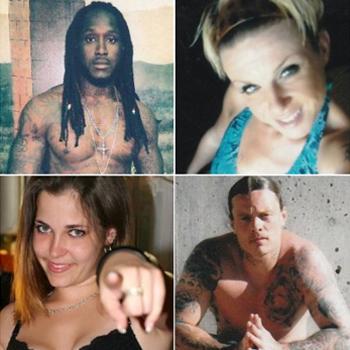 Move over Match.com there's a new dating site in town and it promises you the hottest men and women behind bars.
As if Internet dating isn't risky enough, Meet-An-Inmate.com features lonely jailbirds across America desperately seeking love.
The site promises that many of the prisoners are "fun" and "loving" like everyone else!
"These inmates have nothing but time on their hands and can't wait to hear from you," the site reads.
Article continues below advertisement
"Even though these men and women are in prison, it doesn't mean that they are bad individuals. The majority of these inmates are fun, loving, clever, reliable, sexy and very passionate."
One pretty brunette serving time for vehicular homicide writes on her profile page, where they can also put their height, religion and release date; "I always have a smile on my face."
Another in lockdown poses in her bra and some show off their curves in swimwear too.
The site claims to want to bridge the gap between criminals and the outside world by finding them pen pals.
However while they try to promote a positive message Meet-An-Inmate.com does issue a warning too.
"These men and women are inmates and are usually in prison for good reason. This is Meet-An-Inmate.com, not Meet-A-Girl-Scout.com."
RELATED STORIES:
Reformed Party Girl Snooki Claims Pregnancy Has 'Made Me More Mature'