Celebrity Apprentice: Who Was Fired & Who's In The Final Two?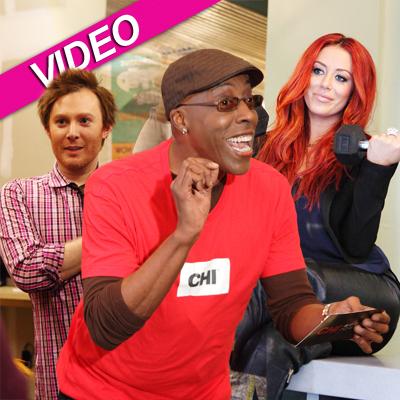 Donald Trump let go of Aubrey O'Day Sunday night, leaving singer Clay Aiken and comic Arsenio Hall vying for the show's crown, and a $250,000 prize for their respective charities (Clay is playing for National Inclusion Project, while Arsenio's going to bat for the Magic Johnson Foundation.)
In giving Aubrey the boot, The Donald said that John Rich and Marlee Matlin, past contestants recently brought back to appraise this year's flock, felt she was too inexperienced and "transparent" to claim the crown.
Article continues below advertisement
Aubrey reasoned there's nothing wrong with learning on the job.
"I hope I die undeveloped," Aubrey said, "because I think you never can have a day where you don't learn."
The Donald said that while he felt she offered a lot of upside, ultimately, he agreed with Rich and Matlin's appraisals in moving forward with his decision.
Said Trump: "I just think you're gonna have a fantastic career -- Aubrey, you're fired."
Elsewhere Sunday, Clay and Arsenio embarked on their final task, to put on a variety show and record a PSA for their respective charity using squads of this year's entire cast, who all returned for the last exercise. Arsenio had help from Adam Corolla, Lisa Lampanelli, Paul Teutel Sr., and Teresa Giudice; while Clay used Penn Jillette, Debbie Gibson, Dee Snider, and Aubrey.
Article continues below advertisement