Bethenny Frankel Dodges Divorce Rumors, Shills New Talk Show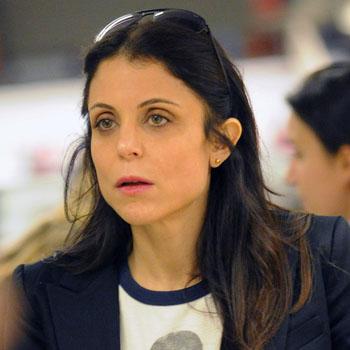 Is reality star Bethenny Frankel's marriage to husband Jason Hoppy on the rocks? You're gonna have to watch her new talk show to find out.
A Twitter follower asked the socialite "Are you getting a divorce?" and she tweeted back at them, "We're going to talk about everything on my show! June 11 on Fox Broadcasting."
Before that day, however, we've got plenty of scoop for you about what's been happening behind Bethenny's closed doors:
Article continues below advertisement
Star broke the exclusive that both Bethenny and Jason have met with divorce lawyers, and an insider grimly predicted to the magazine, "They are going to get a divorce … it's imminent."
And like on Twitter, Bethenny still has yet to deny reports of the split, despite having a forum with the many media appearances she's made in recently to plug the upcoming gab-fest.
The couple, who married in March 2010, have a 2-year-old daughter named Bryn.