Wayward Dolphin Is Hottest Show In Hollywood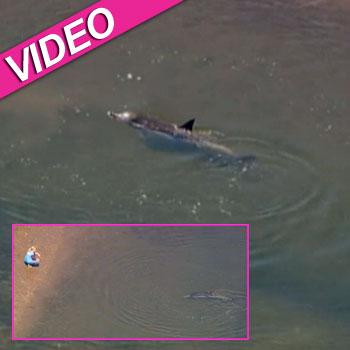 A 7-foot-long, black-and-white common dolphin, stranded and swimming in shallow water just south of Los Angeles, has brought the entertainment capitol to a standstill for the last 24 hours.
First spotted midday Friday, the dolphin had become separated from its pod and was obviously in stress as it swam in circles in the Bolsa Chica wetlands off of Huntington Beach on Friday.
That brought out several news helicopters and crowds along the shore.
Article continues below advertisement