Love Bites? 13 Stars Shows Off Their Hickeys!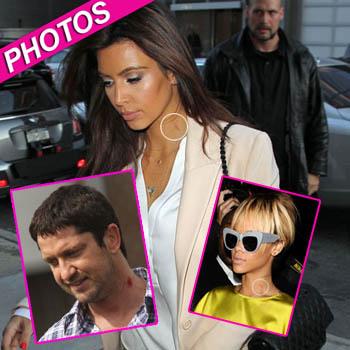 Kim Kardashian isn't the only Hollywood star who has stepped out with a suspicious looking spot on her neck!
With the most expensive makeup and swankiest scarves at their disposal, it is quite shocking that celebrities still can't manage to cover up their love bites! RadarOnline.com has photos of 13 of Hollywood's hottest stars, showing off their hickeys to the world.
She has been linked to everyone from Ashton Kutcher to Chris Brown in recent months, but the guy who gave Rihanna her hickey is still a mystery.
Article continues below advertisement
Everyone knows that Britney Spears is "not that innocent" but does the pop star need to flaunt it in our faces? Brit Brit has been photographed several times with suspicious spots plaguing her neckline.
Double ick! When Jack Osbourne and Kimberly Stewart were a couple, they sported his and hers hickeys.
Paris Hilton has never been bashful about her boyfriends, so it isn't shocking that the hot heiress has sported her fair share of love bites over the years.
What other stars have shown off hickeys? Find out by clicking here.