Rosie O'Donnell Asking $19.5 Million For Miami Beach Estate -- Take A Peek Inside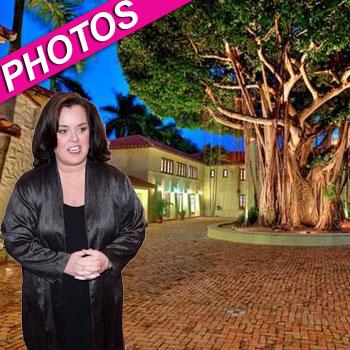 Her failed OWN talk show behind her, Rosie O'Donnell is trying to unload her waterfront Miami Beach estate, and she's asking a wallet-busting $19.5 million!
O'Donnell is apparently in a selling mood. She just listed, and sold in one day, the Chicago townhouse she bought when she began her show on the Oprah Winfrey network.
Her Miami Beach estate is on exclusive Star Island, where celebs including Gloria Estefan, Shaquille O'Neal and even Oprah have owned homes.
Article continues below advertisement