Pauly D Being Sued For Stiffing Talent Agency Out Of Jersey Shore Earnings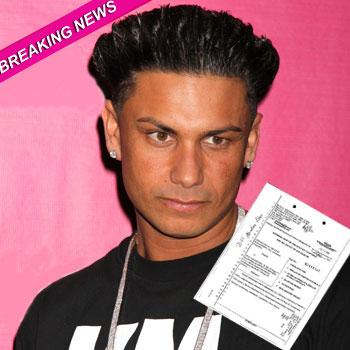 By Jen Heger - RadarOnline.com Assistant Managing Editor
Pauly D of MTV's hit reality show, Jersey Shore, is being sued by his former talent agency, ICM, for $4 million dollars because they allege he stiffed them out of earnings that he made from the show, RadarOnline.com is reporting.
According to court documents, ICM alleges that Pauly D hired the agency "to represent him after the first season of the Jersey Shore when MTV refused to compensate him despite the virtually overnight success of the show. ICM went to bat for DelVecchio, successfully negotiating lucrative amendments to DelVecchio's participation with MTV. Because of ICM's efforts, DelVecchio...earns a substantial sum for each season of Jersey Shore and has endorsement deals and side-projects based on his DJ Pauly D persona."
Article continues below advertisement
DOCUMENTS: Read The Lawsuit Filed By ICM Against Pauly D
ICM says that Pauly D fired them on May 5, 2011, but contend that the DJ owes them money from the deal they brokered for him. The agency says they are owed $400k on money that Pauly D has already earned, and over 400k on future earnings. Pauly D has earned 100-175k per episode of the show, and has received more than 600k in signing bonuses that ICM also arranged.
MORE ON:
Celebrity Justice