That 70's Show Star Lisa Robin Kelly Denies Domestic Violence, Says Mug Shot 'Doesn't Look Like Me'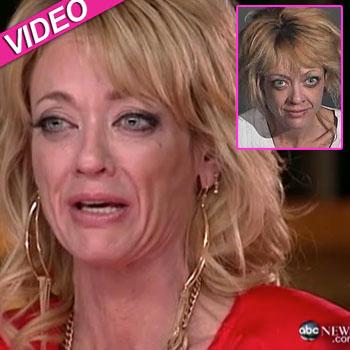 That 70's Show star Lisa Robin Kelly told Good Morning America Thursday she didn't commit any acts of domestic abuse toward her ex-boyfriend, while admitting she's battled demons in the past.
Following her felony arrest Saturday, the mug shot of the one-time TV sex symbol circulated around the Internet, with many speculating her disheveled appearance reflected years of hard living.
"My poor mother has to look at that picture of me!" Kelly, 42, complained in the disconcerting chat. "That doesn't look like me -- it's not me!"
Article continues below advertisement
Kelly, who played alongside Ashton Kutcher and Mila Kunis on the TV hit, said she was "absolutely not" under the influence of drugs at the time the mug shot was snapped.
"This is all a bunch of made-up stuff!" Kelly, who's out on $50,000 bail, told GMA.
Kelly said that while she's currently three months sober, she's had her past battles with the bottle.
Watch the video on RadarOnline.com
"I had lost a baby, as a result of that, I lost everything," she said. "And I was abusing alcohol, which I no longer do. With the 70s show, I was guilty -- of the drinking problem -- and I ran. And I am not running from this. And I have paid my dues.